Wyrd Science - Vol. 1 / Issue 4 - The Game Is Afoot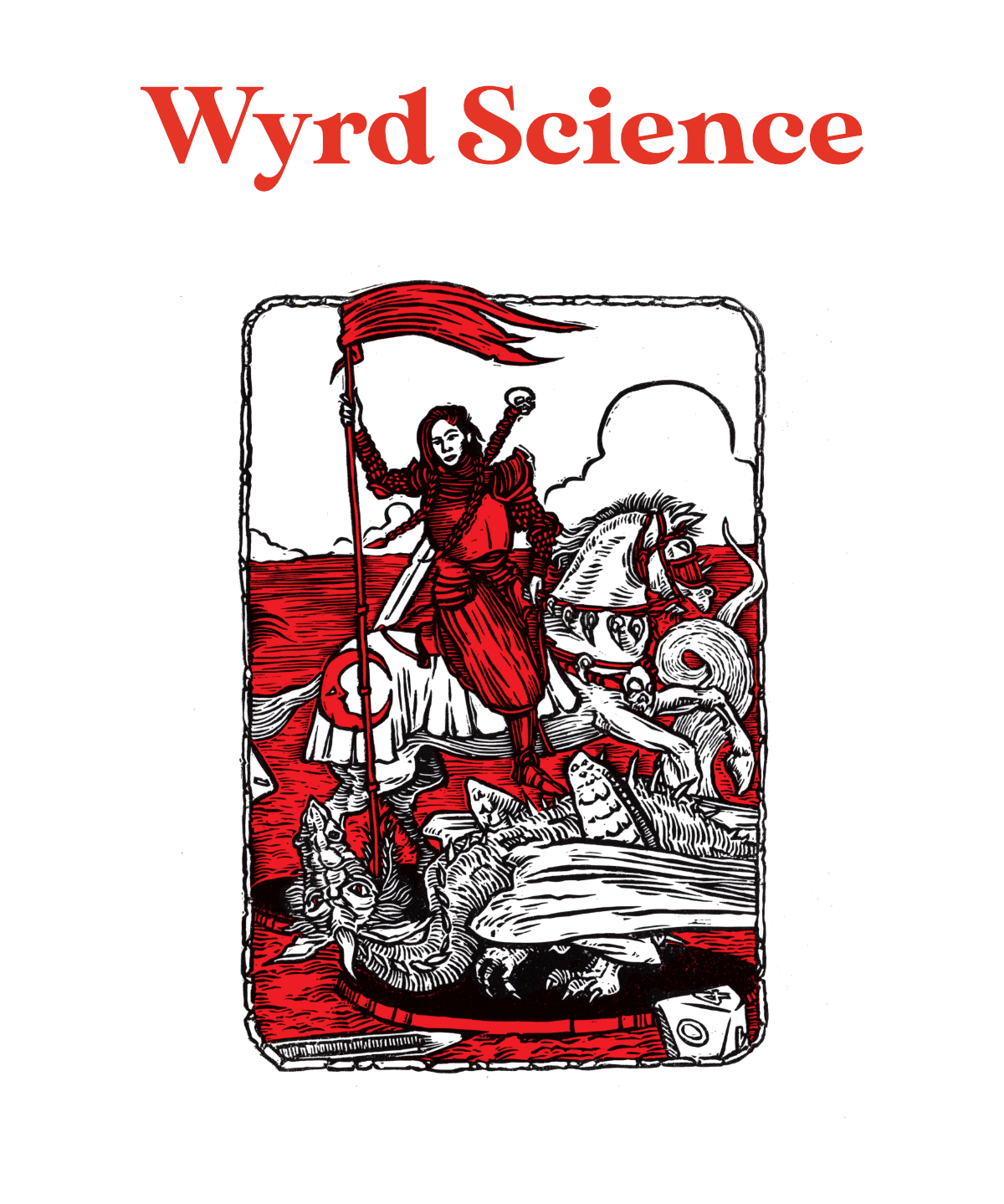 For print copies of this & our other issues please head to our website...
Wyrd Science returns for another exploration of the strange worlds and new horizons of tabeltop games...
Quickstart
We speak to Zach Cox from SoulMuppet Publishing to discover their tips and tricks for running a successful indie RPG company.
Fiona Howat of long running, one shot podcast What Am I Rolling? tells us how to get gamers excited about playing new RPGs and how to get the most out of them when you do
Pamela Punzalan looks back at last year's Big Bad Con, a game conference both with and making a difference
and Priyan Gami from Critical Machine introduces us to their wonderfully odd Automatic Dice Roller!
Main features
Matt Thrower explores the world of Dungeon Crawling boardgames, speaks to game designers Dan Hughes (CoraQuest) & James M. Hewitt (Needy Cat Games) and looks at how they've gone from an adjunct to RPGs, to a gateway to games of adventure and today are often the stars of the show themselves
Sticking with the theme, Matt speaks to Gloomhaven designer Isaac Childres about its newly released sequel Frosthaven
And author Andi Ewington delves into the new edition of HeroQuest with his kids to see if there's still magic to be found amongst in cardboard corridors...
Stuart Martyn looks at investigations in RPGs and chats with the likes of Jason Cordova, whose new game Brindlewood Bay shows just how far the genre has come.
Mira Manga strays off the path to take a walk on the wild side with RPG writer Becky Annison as they discusss her new lycanthopic supplement for the Liminal RPG, Werewolves of Britain.
Walton Wood embarks on a picaresque romp through the ruins of the OSR in the company of Ava Islam, the creator of Errant, a new 'rules light, procedures heavy' role-playing game in the 'classic fantasy tradition'...
Ciro Alessandro Sacco takes us on a tour of Italian RPGs both past & present from the country's first homegrown title, I Signori del Caos, through to games finding an audience around the world such as Acheron Games' Brancalonia.
Emma Partlow speaks to Max McCall, Principal Product Designer at Wizards of the Coast, about how Magic The Gathering is incoporating other gaming universes such as Warhammer 40,000 into their sets.
Luke Frostick chats with Swedish game designer Krister Sundelin about The Troubbleshooters, his colourful new RPG based on the mayhem, mystery and misadventures of Franco-Belgium, or bandes dessinéess, such as Yoko Tsuno and Spirou & Fantasio.
John Power Jr. gets covered in mud & blood as he speaks to Dave Allen, Line Developer for Warhammer Fantasy Role-Play at Cubicle 7 about the venerable British RPG and where the game goes next.
Chaosium's Lynne Hardy reveals all as we delve into the new Rivers of London RPG based on the best selling urban fantasy books by Ben Aaronovitch.
All that plus our review section covering the latest RPGs, wargames, boardgames, solo games, comics and books you'll want to be checking out this financial quarter!
Plus original artwork comissioned for this issue by the likes of Łukasz Kowalczuk, Flops, Jean Verne & Mat Pringle!
Download
Click download now to get access to the following files:
Issue 4 - Single Page PDF
80 MB
Issue 4 - 2 Page Spreads
80 MB